CASE STUDY: MITTEE INDIAN RESTAURANT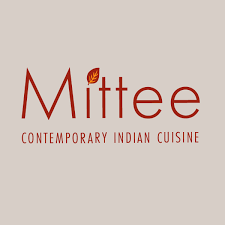 The One Consultancy worked with both the Owners and Management to look at how we can improve the way they do business and ultimately grow their sales. We conducted a thorough analysis of their business, including their target audience, competitors, strengths, and weakness. Based on our findings we implemented a number of strategies to make that happen.
Challenges faced:
Inconsistent and very little sales growth
Limited engagement, not reaching targeted audience or standing out from the competition on any of their social media platforms. Inconsistent due to time restraints. No Local Store marketing/community engagement.
Falling behind competition, Seen as being outdated and less competitive. Missing out on potential customers who are looking for discounts or special deals.
What we helped the business overcome and Implement:
Revisited social media platforms, including website, with relevant and regular content. Encouraged customers to engage with posts, to help build relationships and create brand loyalty. Responded to comments and reviews, showing they care about customers experiences, but also helping improve what they do.
The Restaurant hosted fortnightly music nights.
Opened during the days over the weekend offering a buffet lunch.
Introduced an extremely good value Monday – Thursday meal deal.
Took part in Community events – Outside Restaurant.
RESULT
The Restaurant now has well-executed promotions, which have helped to increase brand recognition and awareness. This was achieved through targeted marketing using social media, Local Store Marketing, special discounts, and other customer engagement activities.
Higher sales and revenue: All these efforts can ultimately lead to an increase in sales and revenue. By attracting more customers, creating loyal fans, and building a strong reputation, this business will only continue to thrive in a competitive market.
Overall, it's important to remember that success in the restaurant industry requires a holistic approach that combines excellent food, service, marketing, and branding. By investing in these areas, you can create a business that stands out and thrives in the long run.
We could not have done any of this without the enthusiasm of the owners and team who have so much passion and pride in what they do and want to be the absolutely best they can for their team and customers.
No-Obligation 30 minute FREE Consultation
Need help getting your business off the ground or advice on how to make it really fly?
Call 020 3633 4682 today for a chat or send us an email here.